For more information about our facilities, including classroom reservations:
512-245-2130
cjh159@txstate.edu
The Agriculture Building is located at the intersection of Pleasant Street and Sessom Drive. The closest permit parking is the Peques lot, and the closest paid parking is the Matthews Street Garage. The Agriculture Building houses classrooms, a lecture hall, learning and research labs, faculty and staff offices, and the department main office.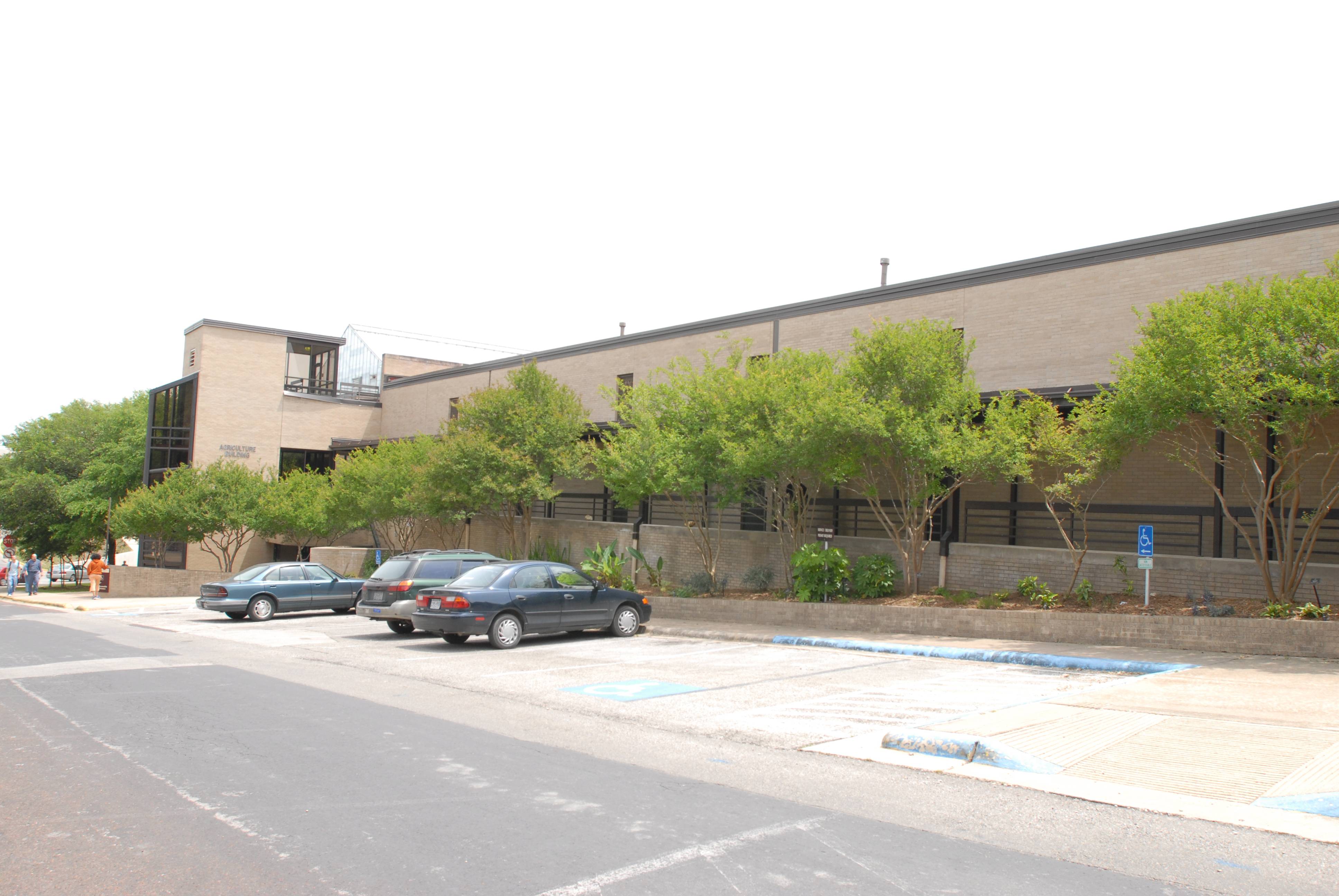 The Agriculture Pavilion is located on campus directly off of Sessom Road.
It is used throughout the year for many functions including Meat & Greet, Annual CDE competitions, and the End-of-Year Banquet as well as used as a instructional facility for all agricultural courses.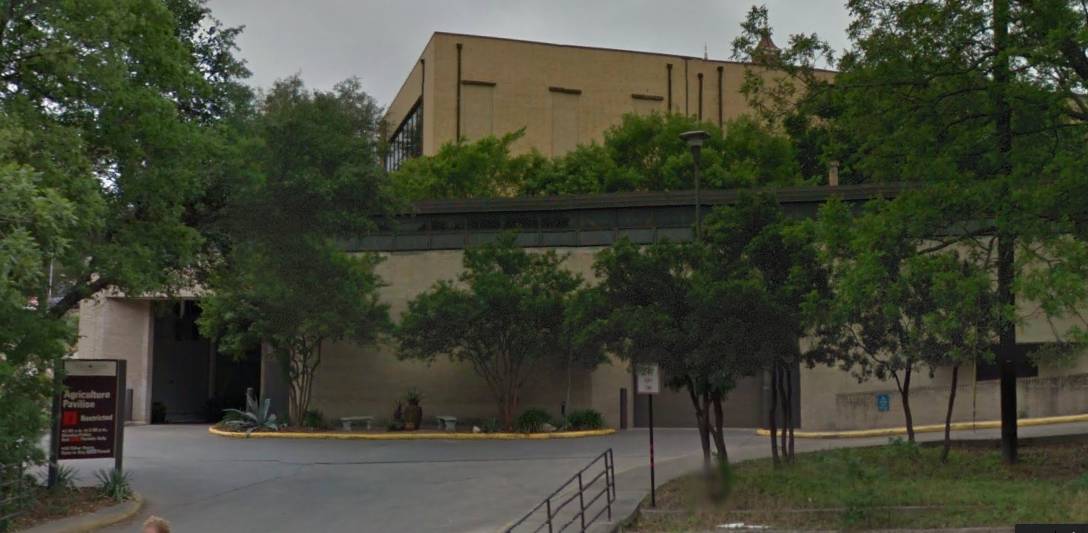 Agriculture GreenhousesThe Agricultural Greenhouse is used as an educational facility for hands-on student learning.This is a state-of-the-art facility that was completed in 2013.
The Agriculture Greenhouses are located at the intersection of North Street and Lindsey Street. There is street parking in the area. Learn more about our horticulture program.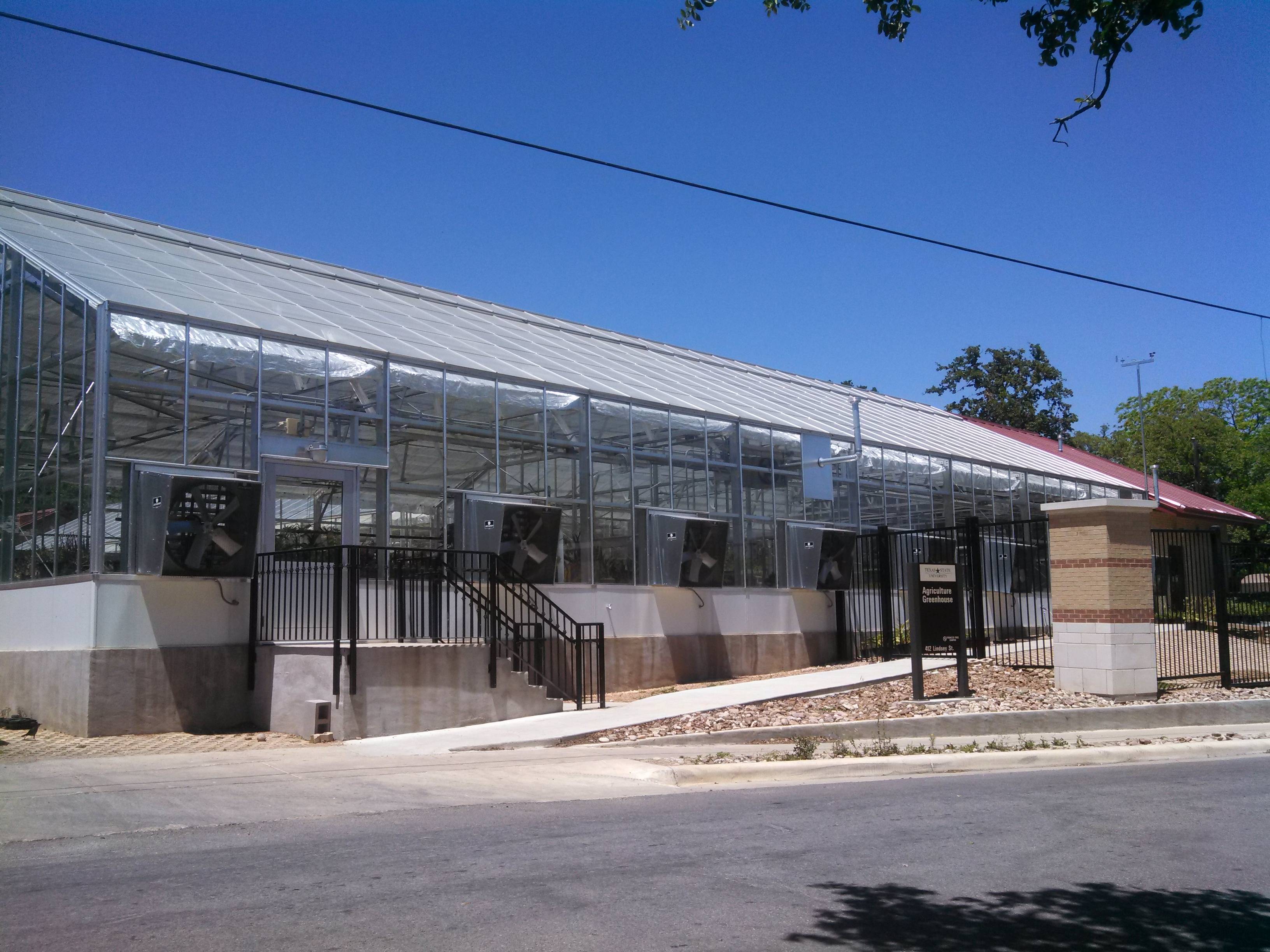 The Nelson Wing flanks the west side of the Agriculture Bldg. Its namesake is owned to H. A. Nelson who served as the Agriculture Department Chairman from 1909-1945. Today this educational area is home to the Agriculture Systems Management program and contains a Construction Lab, Power & Machinery Lab, a formal classroom, and various faculty and student offices. Learn more about our Ag Systems program.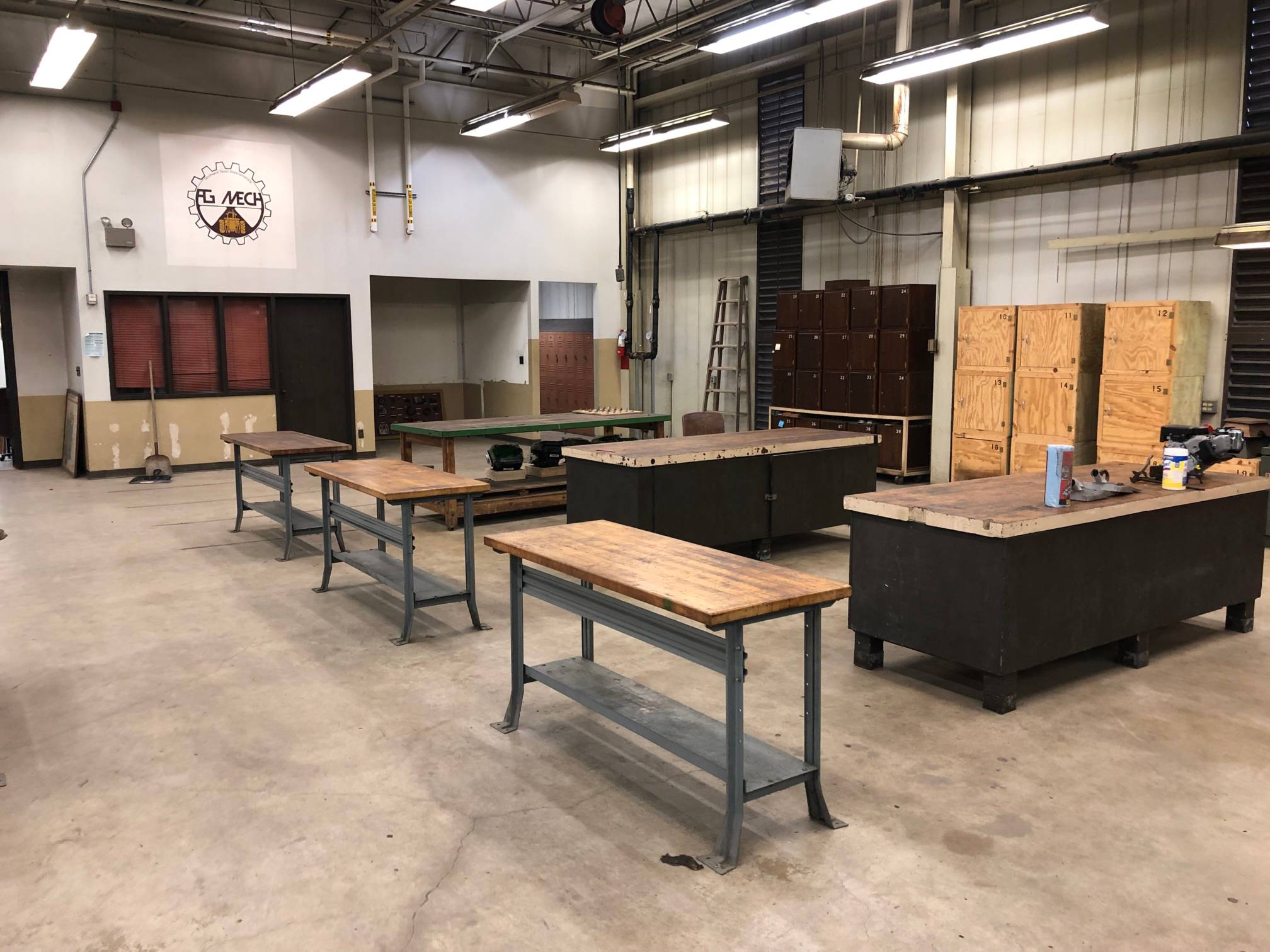 The Freeman Center provides 3,500 acres of Hill Country habitat and on-site facilities as part of Texas State University. The three-fold mission of research, education and outreach of the Center is enabled by a framework of foundation agreements with Texas State University, a doctoral-granting, emerging research institution dedicated to excellence in serving the research and education needs of Texas and the world beyond. Providing information that enables the good stewardship and sustainable use of Texas land and water resources is a core goal of the Center.
The Freeman Ranch is located off of County Road 213 on Freeman Ranch Road.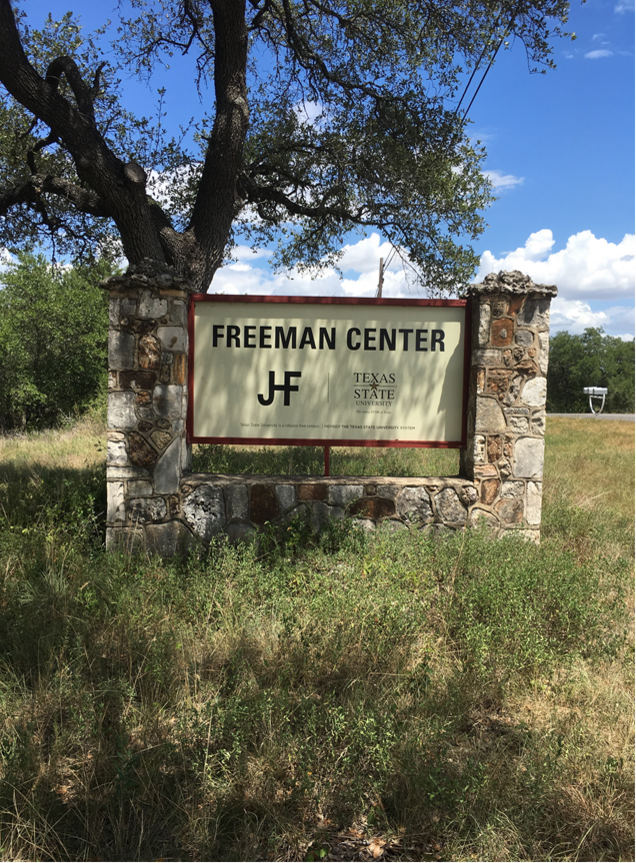 The gardens all around the Agriculture Building constitute the Bobcat Horticulture Living Library. The Living Library gardens have been designed and maintained by students in the department. The gardens are a collection of many of the plant materials that are included in both the Woody Plants and Herbaceous Plants class. The gardens also provide a peaceful and quiet place for students, faculty and staff to study, meet and relax between classes.